Welcome to CECNet 2020!
---
Due to the outbreak of COVID-19 and for the safety of our participants, we are sorry that the 10th International Conference on Electronics, Communications and Networks (CECNet2020) will not be held in Seoul, Korea this October as originally scheduled, it will be held online during October 25-28, 2020 (virtual conference without any physical participation). Hope to meet you the next conference in Beijing, China on CECNet2021 if the epidemic is under control.

The online CECNet2020 consists of two parts:
1) Full paper publication in conference proceedings or journals;
2) Online oral presentations with discussion via Microsoft Teams.

CECNet conference is held annually to provide a comprehensive global forum for experts and participants from academia to exchange ideas and present results of ongoing research in the most state-of-the-art areas of electronics technology, communication engineering and technology, wireless communications engineering and technology, computer engineering and technology. The plenary session of CECNet 2020 will include Keynote Speeches, Invited Speeches, Poster Presentations and Oral Presentations.

The past 9 events are successfully held: CECNet2019 in Japan, CECNet2018 in Bangkok, CECNet2017 in Taiwan, CECNet2016 in Macau, CECNet2015 in Shanghai, CECNet2014 in Beijing, CECNet2013 in Xianning, CECNet2012 in Yichang and CECNet2011 in Xianning.

On behalf of the organizing committee, we sincerely invite you to participate in CECNet 2020 as authors, speakers and listeners.
Supported Journals | Call for Papers
---
Below Journals are calling for papers for regular issue, if you are interested, please submit your full length paper to their submission system directly.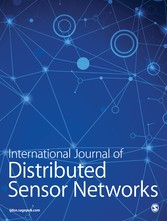 Best Oral Presentations in CECNet2019
---
Congratulation that 4 winners of the Best Oral Presentations from CECNet 2019 are awarded with the free registration to CECNet 2020:

Session 1: Electronics Technology and Electronic Devices
Winner: Dr. Yoshifumi Ikoma, Kyushu University, Japan
Presented Paper: Development of Novel Semiconductor Materials Using Process of High-pressure Torsion

Session 2: Artificial Intelligence, Multimedia and Communications
Winner: Prof. Toshiaki Fujii, Nagoya University, Japan
Presented Paper: 3D Visual Communications

Session 3: Control and Algorithm
Winner: Prof. Fusaomi Nagata, Sanyo-Onoda City University, Japan
Presented Paper: Applications for Defect and Anomaly Detections Using Convolutional Neural Networks, Support Vector Machines and Frequency Analysis

Session 4: Networks and Information Security
Winner: Dr. Yanan Liu, Jinling Institute of Technology, China
Presented Paper: Authentication and Key Distribution Scheme for Two-tiered IoT Based on PUF
The meetingtime Countdown
0 Days Left
Important Dates
Last Round Submission
Submission Deadline: September 15, 2020
Submission System
Review System
Files Download
News
1. The detailed conference program is released online. Welcome to attend CECNet2020 webinar to deliver and watch presentations on live via Microsoft Teams during Oct. 25-28, 2020. 【Oct. 21, 2020】

2. The conference proceedings of CECNet 2019 published in the book series: Frontiers in Artificial Intelligence and Applications (FAIA) have been included by Ei Compendex & Scopus.【April. 3, 2020】

3. The 9th International Conference on Electronics, Communications and Networks (CECNet2019) has been held successfully during October 18-21, 2019 at Kitakyushu International Conference Center (KICC), Kitakyushu City, Japan.【Oct. 30, 2019】

4. Papers accepted by CECNet2019 conference proceedings have been published in Vol. 320 in the book series: Frontiers in Artificial Intelligence and Applications (FAIA). 【Oct.17, 2019】